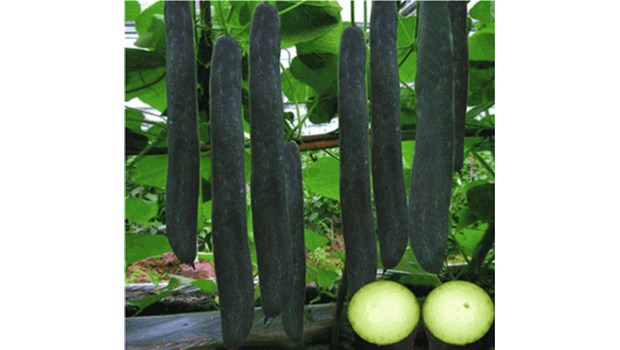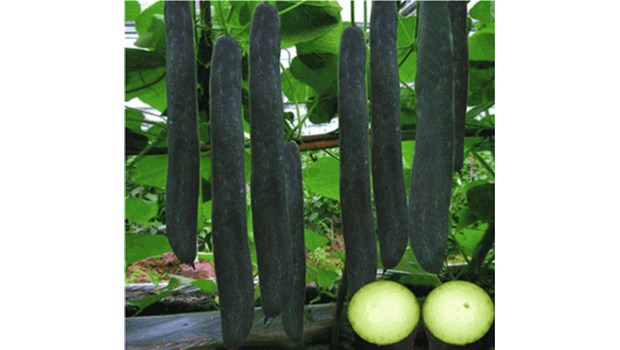 Wax gourd HN999
Growth time: harvest in 60-70 days after planting, depending on crop, harvesting duration: 45-50 days.
Yield: 55-60 tons/ha potentially.
Characteristics: Strong growth; big and dark green stalk; large, green and durable leaves. Concentrated flowering and fruiting, short flowering time: 45-50 days after planting for Spring-Summer crop and 37-40 days for Autumn-Winter crop. Moderate tolerance to major pests and diseases
Fruit quality: The fruit is tapering and dark green, on average, 1.2 - 1.7 kg, 55 - 60 cm long, 6.5 - 7 cm in diameter. Its pulp is green, little decolored after processing, firm and slightly sweet. Good resistance to transportation. delicious, not sour, and good for transport.
View more

Registration for Information