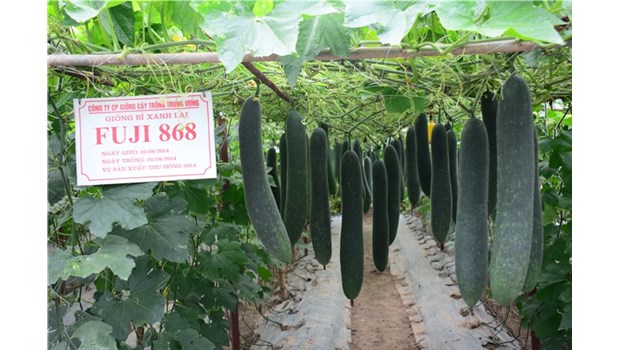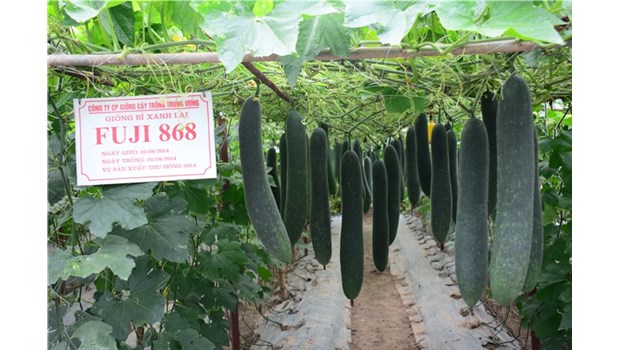 Hybrid Zucchini Fuji 868
Time of growth: Concentrated flowering, 40-42 days after planting, harvest in 80-85 days after sowing.
Potential yield: 55-60 tons/ha.
Characteristics: Strong growth; strong branches; neat and thick leaves. The fruit is glossy green, uniformly tapering and long and contains thick pulp. The pulp is firm, delicious, not sour, and good for transport. The fruit is, on average, 2.3-2.5 kg, 60-65cm long, 7-8cm in diameter.
Resistance: very good resistance to bacterial and virus diseases.
Seasonality: all year round, mainly from January to September.
View more

Registration for Information