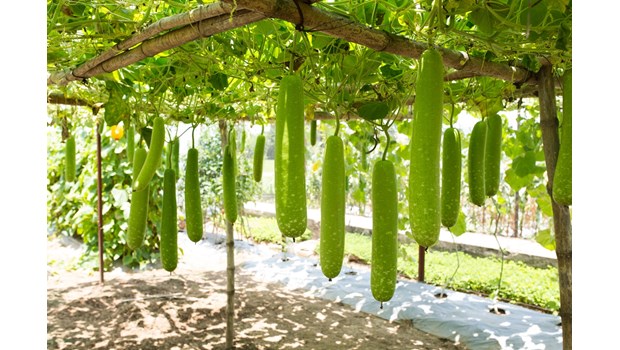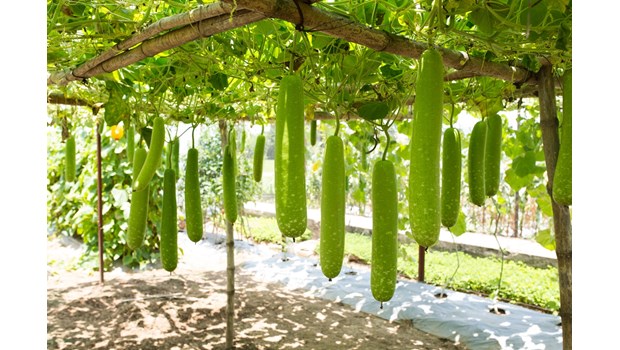 Hybrid Bottle Gourd Tram Huong
Growth time: Harvest starting in 45 - 50 days after planting, harvesting duration: 40-50 days;
Yield: 55-60 tons/ha potentially.
Characteristics: Strong growth; big stalk; large, green and durable leaves. Concentrated flowering, short flowering time: 40 - 45 days after planting. Moderate tolerance to gummy stem blight and powdery mildew diseases.
Fruit quality: The fruit size does not change much during the harvest times, the fruit is weighted at 0.8 - 1 kg average, in a uniform cylindrical shape and balanced, the fruit skin is green mixed with a few small white star spots. Its pulp is green-white, and not bruised upon boiling, a little bit crispy, sweet with characteristic aroma.
View more

Registration for Information
Giống Bầu sao lai F1 - Trầm Hương