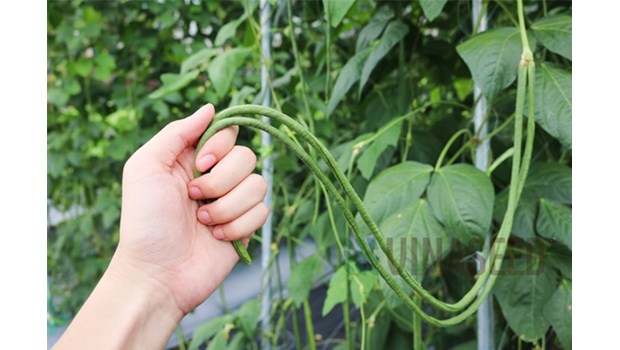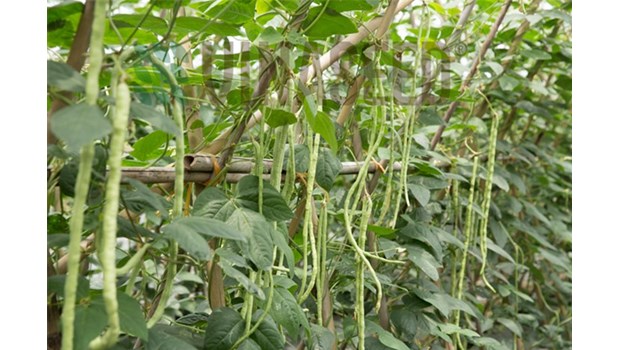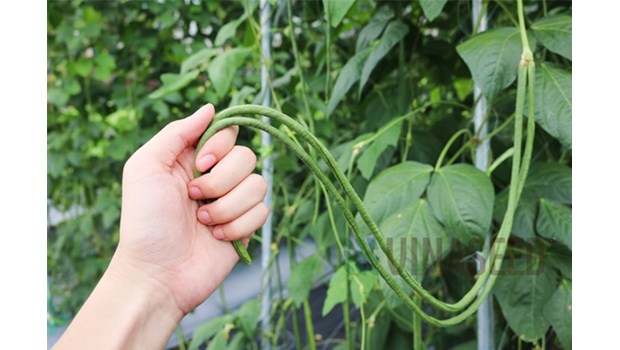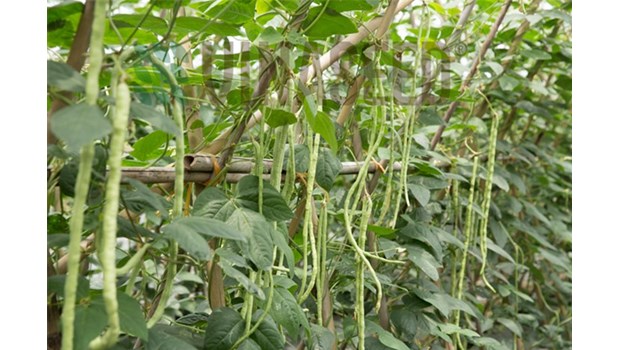 Heat-tolerant Yardlong beans HN338
Yardlong bean is one of the safe and frugal vegetables. Belonging to the pea family, yardlong bean is rich in vegetable protein. Besides, yardlong bean also contains many other essential nutrients such as potassium, calcium, magnesium, phosphorus, iron, sodium, zinc, copper, manganese and selenium.
Growth time: Harvest starting in 55-60 days after sowing. The fruits are collected when their seed starts to form shapes, in batches, avoid affecting the uncollected fruits.
Characteristics: Good resistance to disease, adaptive to various climates. Fruits are 55-65cm long, medium green, 0.55-0.6cm in diameter, delicious, sweet. The plants belong to liana family, have sparse leaves, produce high yield, are easy to take care of.
Planting Seasonality: All year round.
View more

Registration for Information