Vinaseed's News
Selling price over 1,000 USD/ton, Vietnamese rice brand has been brought to the world
For the first time, Vietnamese rice's export prices equal Thailand's top product for 30 years. Two rice products of Vinaseed - a member of The PAN Group, have just exported to Europe at the price of 1,040 USD per ton, which is significantly higher than the average export price of Vietnamese rice and is equal to Thailand's top rice.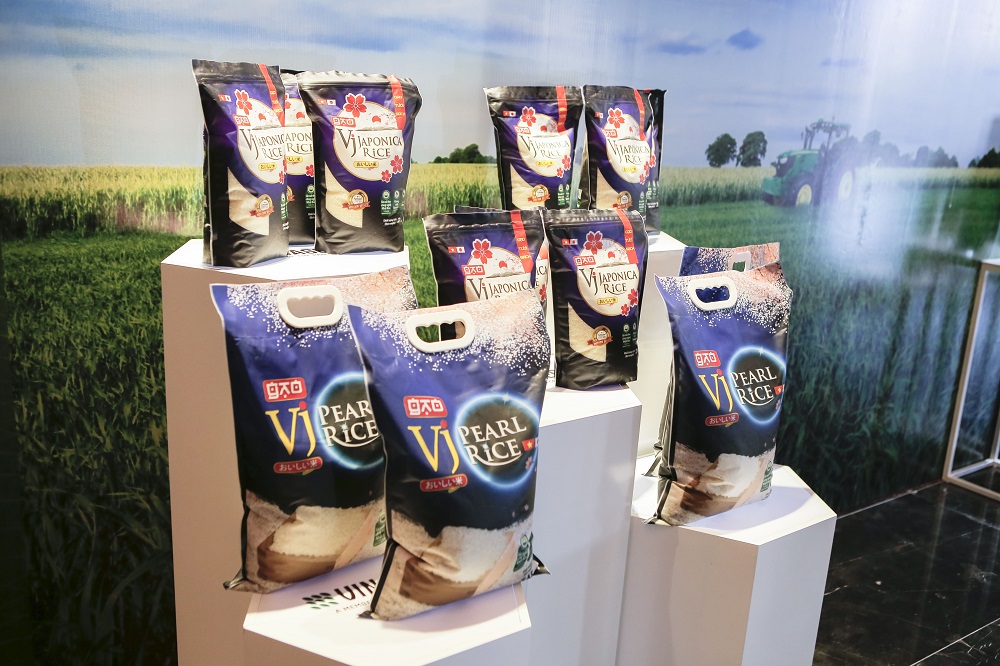 Vinaseed's VJ Pearl Rice has just been exported at a price of more than $ 1,000/ ton to Europe. Photo: Vinaseed
"A push" for Vietnamese rice
According to the Vietnam Food Association (VFA), since mid-July export price for Vietnamese rice continuously increased to the highest level among the same products from other countries, including Thailand. It is the first time Vietnamese rice has an export price equivalent to Thai rice in 30 years, especially for 5% broken rice.
Experts say that the reason comes from the fact that the Thai baht continues to appreciate against the US dollar, making the country's export products less competitive. Besides, the 5% broken rice is not planted much in this summer-autumn crop, so the supply is less than the demand, causing prices to rise sharply.
On the other hand, rice exporters attribute the increase of export price for Vietnamese rice partly to the improved quality, the availability of supplies and fast delivery prioritized by importers in the context of COVID-19. The Vietnam - EU Free Trade Agreement (EVFTA) officially taking effect from August 1, 2020 also positively impacts on the rice price.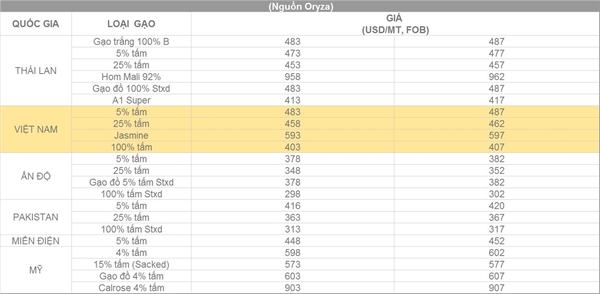 World rice export prices on August 14. Photo: Oryza.
Vietnam's rice price is considered not commensurate with quality. The country has many high-calibre rice varieties such as ST24, ST25 etc. capable of rivalling Thai fragrant rice. However, Jasmine - the rice with the highest export price of Vietnam, is currently only from 590 to 600 USD / ton. Meanwhile, Thailand's 92% Hom Mali rice has an export price of around 960 USD/ ton, much higher than other countries' rice prices.
"Knock the door" of EU and Australia markets
A month ago, Vietnam Rice Company Limited (Vinarice), a subsidiary of Vietnam Seed Group Joint Stock Company (Vinaseed) - a member of The PAN Group, said that it had earned the certification of the Scheme for Food Safety Management Systems (FSSC 22000) for processing, packaging and shipping.
FSSC 22000 is certified by Bureau Veritas (an independent UK organization), established between ISO 22000 and PAS 220. With this certification, Vinaseed's rice products shall meet export standards to fastidious markets like Europe, the US.
VJ Pearl Rice and RVT fragrant rice were exported to the Netherlands and the Czech Republic at 1,040 USD / ton, much higher than the average price. Vinaseed also announced that they would continue to export Ban Mai white rice and Phuc Tho brown rice to Australia. These are also the first Vietnam branded rice products exported to this market officially.
The cultivation activities are implemented in rice-shrimp ecological regions and the highlands with a temperate climate. They are strictly controlled in terms of water resources, soil, and microbiological, organic fertilizers. Besides, smart rice cultivation is also implemented by using Farm Record software. While Vinaseed's rice products are patented, they are all cultivated, harvested and processed in Vietnam. Vinaseed is one of the few agricultural enterprises that can organize farm products' value chain from research for high-quality varieties, farming systems, production, post-harvest technology to commerce (domestic and export).
The company also limits the use of chemicals, even those are not banned in planting; this reflects how a Vietnamese manufacturer differentiates and stays ahead of the majority by catching the world trend. It also makes Vinaseed's rice to be sold at a good price.
In fact, the company has been well-prepared since the time EVFTA is still in negotiation. Vinaseed's growing areas can meet VietGAP and sustainable development standards.
At the end of last year, Vinaseed inaugurated the Dong Thap seed and agricultural product processing center with a capacity of 50,000 tons of seeds and 100,000 tons of rice / year. Thereby, the company is able to complete a closed cycle from seed to rice sold to customers.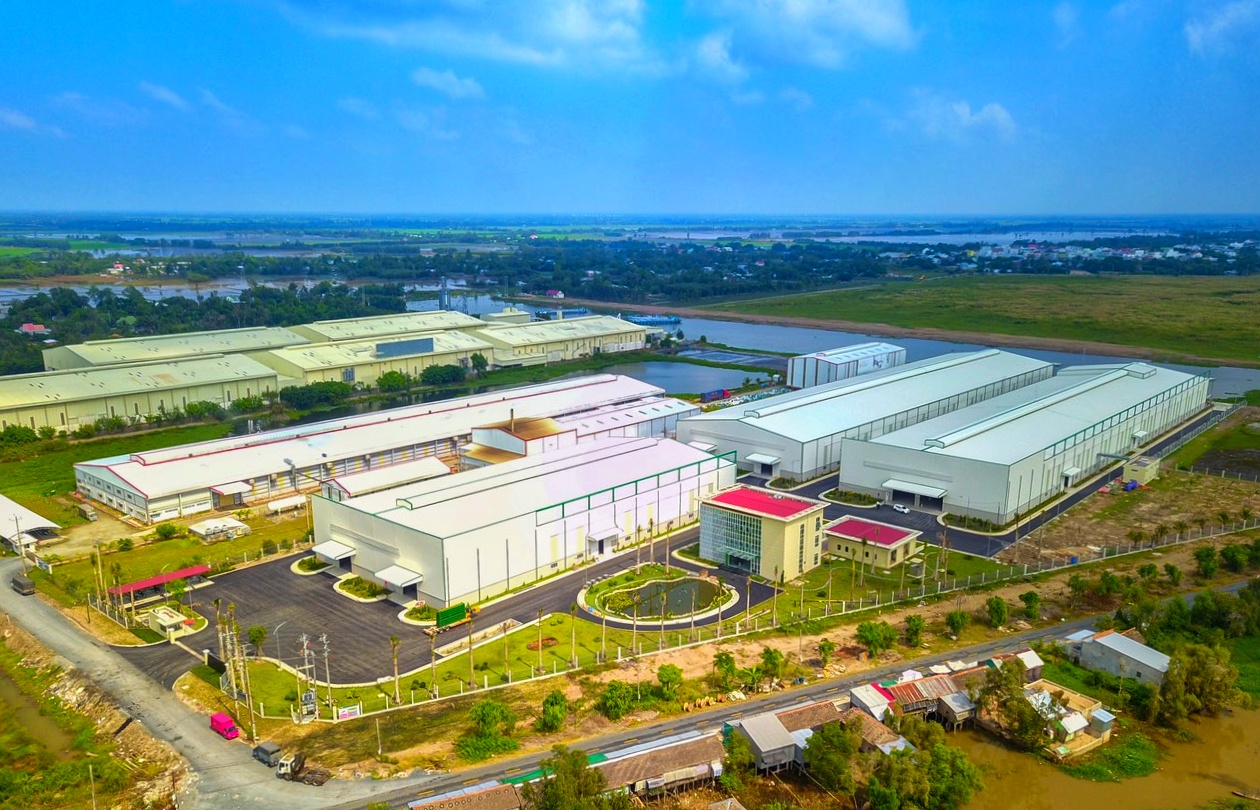 Vinaseed's agricultural product processing center with an investment of VND 350 billion in Dong Thap. Photo: the PAN Group.
According to the General Director of Vinaseed - Mr. Nguyen Quang Truong, the company has more competitive advantages in price compared to the competitors. In 2020, it aims to export 5,000 tons of rice to the EU, which doubles last year's figure. Previously, Vietnamese rice exported to the EU was often the type that was not rubbed, had no brand name and was subject to a very high import tax. Nevertheless, once the EVFTA is approved, the EU gives Vietnam a quota of 80,000 tons of rice / year for export with a 0% tariff, which creates an enormous advantage for rice manufacturers.
To develop its own brand, traceable and safe agricultural products
The PAN Group's fundamental philosophy is to create a world-class agricultural - food company. It requires the improvement of product quality, which is achieved by upgraded agricultural inputs.
This philosophy is applied to PAN's member companies, and Vinaseed is a typical example. It is currently the largest seed company in Vietnam, reaching a business scale of 85,000 tons of seeds, equivalent to 1 million hectares of cultivation in 2019. The company also has an impressive annual growth rate of 30-40% in average.
Since officially joining the PAN Group, Vinaseed has invested more than 1,500 billion VND in 2014 – 2019, in which 300 billion VND is for research, and science and technology transfer, while 1,200 billion VND for the industrialization of the seed industry and business expansion.
Its achievement is to produce 4 out of 10 rice varieties most cultivated in Vietnam, of which two varieties of RVT fragrant rice and Dai Thom 8. Notably, after two years of recognition, Dai Thom 8 accounts for 18% of the Mekong Delta rice production export.
The PAN Group also applies the strategy of focusing on a closed value chain in all business activities such as seafood with Aquatex Ben Tre, Fimex VN, Bibica confectionery, and Lafooco cashew nut and coffee with SHIN Coffee brand.
PAN's products often target the high-end segment and fastidious markets. Hence, the company focuses on developing safe agricultural products with traceability and its own brand.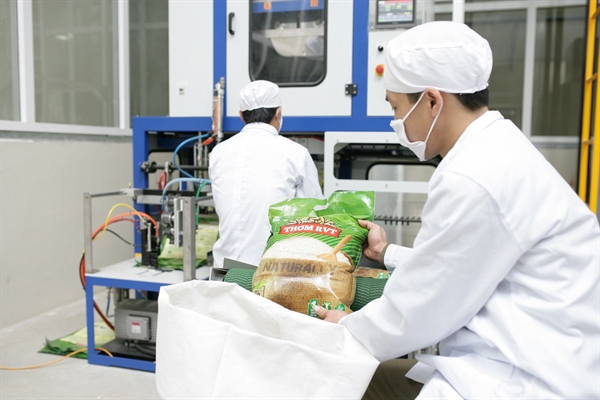 Applying the technology for the whole value chain helps the PAN Group to create products meeting international standards. Photo: the PAN Group.
Sharing about the PAN Group's strategy, Ms. Nguyen Thi Tra My - CEO, said "Investing in agriculture is a long and difficult journey, requiring massive time and effort. Therefore, we will always be consistent with our sustainable development strategy, focusing on research and development activities, providing high-quality products in a complete value chain, in order to minimize negative external impacts." Last year, this group established PAN CG with a distribution system covering almost 100% of modern retail outlets nationwide, and the relation with more than 145,000 stores.
Along with high-quality export products such as rice, cashew nuts, shrimp, and pangasius, the PAN Group shows its step by step on the way to bring Vietnamese brands to the world.
According to Nhipcaudautu